Kenton Murthy, DO, MS, MPH, AAHIVS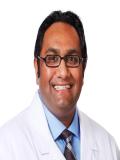 Kenton K. Murthy, DO, MS, MPH, FAAFP, AAHIVS is board certified in family medicine and a HIV specialist and is currently the Assistant Medical Director and Deputy Local Health Authority at Tarrant County Public Health.
Dr. Murthy attended the University of North Texas Health Science Center where he received a Master of Science and Public Health degrees and earned his Doctor of Osteopathic Medicine as well. Dr. Murthy completed his family medicine residency at Rutgers Robert Wood Johnson Medical School at Robert Wood Johnson University Hospital in New Brunswick, NJ.
While there, he completed additional training in health policy and worked with the New Jersey Senate Health, Human Services, and Senior Citizens Committee as well as completed research in Collaborative Care Organizations.
Dr.Murthy has received numerous awards including: Robert Wood Johnson University Hospital Above and Beyond Certificate of Excellence for Outstanding Dedication to Patient Care in 2013, The New Jersey Family Magazine Favorite Kids Doc Award in 2014, The Burleson Star Newspaper Best Doctor and Best Medical Office in 2016 and The Baylor Scott & White Health Hall of Fame "Best of the Best" in 2017.
When Dr. Murthy is not at work, he enjoys spending time with his wife, kids and dogs. He is an avid football fan, and being a San Diego native, loves to cheer on the former San Diego Chargers from Texas.
Return to NTACHC-Breaking Down Barriers: Strategies for Overcoming Systemic Healthcare Inequities in Integration Efforts