Virna Little, PsyD, LCSW-r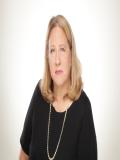 Dr. Virna Little, PsyD, LCSW-r, SAP, CCM
Dr. Virna Little is currently the Co-Founder of Concert Health, a national organization providing
behavioral health services to primary care providers and the co-founder of Zero Overdose, a not for
profit addressing the national crisis of unintentional overdoses. She has a Doctoral degree in Psychology,
a Masters in Social Work, a Master's in Business Administration and Healthcare, is a Certified Care
Manager (CCM) and a recognized Substance Abuse Professional (SAP).

Dr. Little is a nationally and internationally known speaker for her work in integrating primary care and
behavioral health, developing sustainable integrated delivery systems and suicide prevention. She is a
faculty member for the national and international Zero Suicide initiatives and has spoken on national
suicide prevention strategies at the White House. Dr. Little is a consultant providing technical assistance
to organizations and states around the country integrating primary care and behavioral health as well as
an expert on the Collaborative Care model and the implementation of depression care programs. Dr.
Little has been recognized with awards from the Society for Social Work Leaders in HealthCare, National
Association of Social Workers, Community Health Center Network of New York, New York Suicide
Prevention Committee, and others. She has served on many boards including the New York Hudson
Valley Chapter of the American Heart Association and the Association of Clinicians for the Underserved.
Return to NTACHC-Breaking Down Barriers: Strategies for Overcoming Systemic Healthcare Inequities in Integration Efforts