Teresa Wagner, DrPH, MS, CPH, RD/LD, CPPS, CHWI, DipACLM, CHWC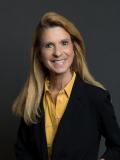 Dr. Wagner is a registered and licensed dietitian with a doctorate in public health. She's certified in Public Health, Patient Safety, Lifestyle Medicine, Health Coaching and a certified Community Health Worker Instructor. She's an associate professor in the School of Public Health and the School of Health Professions at the University of North Texas Health Science Center. Dr. Wagner has delivered multiple programs, speaking engagements and trainings on health literacy issues. Additionally, she established both a multi-stakeholder health literacy collaborative with the DFW Hospital Council Foundation and Health Literacy Texas, a statewide nonprofit.
Dr. Wagner has testified on health literacy legislation in Texas which helped place health literacy into the 2018-2020 State Health Plan. At the same time, her research focuses on alleviating health disparities in underserved communities through health literacy to improve population health. As a result of her work, she has received both the 2018 Texas Health Literacy Hero Award as well as the 2020 Distinguished Alumni Award from Texas Christian University. In 2022, she was one of 25 National Institute of Health selected researchers to study the use of artificial intelligence to abate health disparities and in 2023, she received the UNTHSC School of Health Professions Faculty Achievement Award.
Return to NTACHC-Breaking Down Barriers: Strategies for Overcoming Systemic Healthcare Inequities in Integration Efforts