SaferCare Texas: 2022-24 CHW Health Literacy Adult Education
This training provides adult educators with the strategies and tools to incorporate health information into lesson plans for adult education. It includes an introduction to health literacy, research-based adult education strategies to improve communication skills and health literacy, and sample lesson plans. This information provides a guide to creating health-related lessons tailored to the needs of the targeted adult learner population.
Target Audience
This activity is intended for community health workers.
Learning Objectives
When you complete this module, you will be able to:
Use methods that promote learning and positive behavior change. 
Identify problems and resources to encourage and help clients solve problems themselves.
Understand social determinants of health and health disparities.
CHW Competencies covered 
Knowledge Base - 1.0 hour
Teaching Skills - 0.5 hour
Capacity-Building Skills - 0.5 hour
Disclosures
In accordance with the appropriate accrediting bodies, all planners, teachers, and authors with control over activity content are required to disclose to the provider any relevant financial relationships (those held by the person, currently or within the last 24 months) with ineligible interests. Accredited providers are required to provide this information to learners before the start of an activity. The University of North Texas Health Science Center at Fort Worth Division of Academic Innovation's office planning team nor the subject matter experts have anything to disclose.
Primary Authors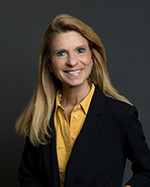 Teresa Wagner, DrPH, MS, CPH, RD/LD, CPPS, CHWI, DipACLM, CHWCAssociate Professor, Health Administration & Policy, School of Public Health
Associate Professor, Personalized Health & Well-Being, School of Health Professions
Interim Director and Clinical Executive for Health Literacy, SaferCare Texas
Director, Texas State Certified CHW/CHWI Training Program
University of North Texas Health Science Center at Fort Worth


Instructional Design
Brenda Wilson, MS, CHCP
Senior Instructional Designer
CE & Assessment Department, Division of Academic Innovation, University of Texas Health Science Center at Fort Worth
Accreditation Statements
Community Health Workers
This activity is State Certified for 2.0 credits for community health workers.
Certificate of Attendance
The University of North Texas Health Science Center at Fort Worth certifies this activity for 2.0 hours of participation.
Available Credit
2.00

Community Health Worker (CHW)

2.00

HSC Participation
Required Hardware/software
This activity is best experienced using the most current browser (or one back) of Firefox, Chrome, Safari, Internet Explorer, or Microsoft Edge. For all activities featuring audio, you must have a sound card and speakers. To view graphic images and references that appear in separate "pop-up" windows, you must have session cookies enabled on your computer. Adobe Acrobat Reader may be required for certain activities.
Accessibility Statement
If you require special assistance to participate in this activity, please call (817) 735-2539 or email: register@unthsc.edu. An Equal Opportunity University.