EHR Toolkit and MIPS Documentation Module and Resources for UNT-Health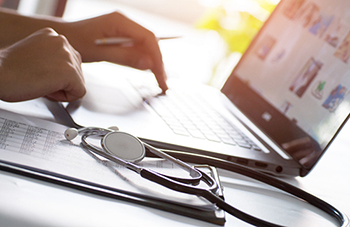 This module is designed to help you better understand the electronic health record and how to properly document the MIPS measures selected by UNT-Health.
Activities
EHR Toolkit: Communication, Workflow & MIPS
The presence of technology has altered all of our personal interactions. The rapid adoption of electronic health records, patient portals and regulations into medical practice has required healthcare teams to implement new ways of communication, workflow and documentation. The ways in which one team position interactions with the technology are often out of sight from other...
Activity Details
CreditAmounts:

CPE: 1.00
TSBSWE: 1.00
UNTHSC: 1.00
Physicians: 1.00
TNA: 1.00

Type: Video Webcast
Expires: May 3, 2019
Cost: Free
Learn More