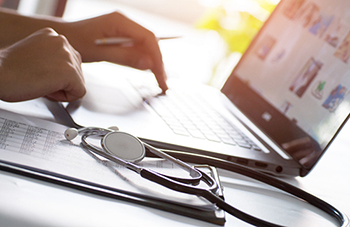 The following activity has been designed to support the UNTHSC clinical practice improvement initiative.
Activities
Chronic Care Management: A New Approach to Care Planning at UNT-Health
Literature suggests that a family physician will spend approximately 38% or more of their day addressing just chronic disease concerns. General internal medicine practices may run much higher.
Chronic Care Management can transform not only the lives of the people who seek care here but our lives as well.
References:
Damery S, Flanagan S, Combes G. Does...
Activity Details
CreditAmounts:

CPE: 1.00
TSBSWE: 1.00
UNTHSC: 1.00
Physicians: 1.00
TNA: 1.00

Type: Video Webcast
Expires: Apr 3, 2018
Cost: Free
Learn More