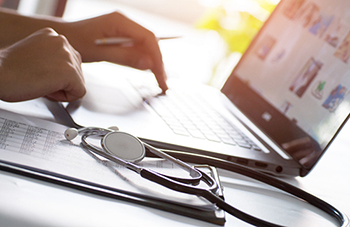 The following activity has been designed to support the UNTHSC clinical practice improvement initiative.
Activities
One Size Does Not Fit All
National Quality Forum (NQF), a national non-profit organization that promotes patient protections and healthcare quality. It is made up of over 400 non-partisan, member-based organizations. NQF has named shared decision making as one of the 6 top priorities "with the greatest potential to eradicate disparities, reduce harm and remove waste from the American healthcare...
Faculty
Activity Details
CreditAmounts:

CPE: 1.00
TSBSWE: 1.00
UNTHSC: 1.00
Physicians: 1.00
TNA: 1.00

Type: Video Webcast
Expires: Oct 2, 2018
Cost: Free
Learn More