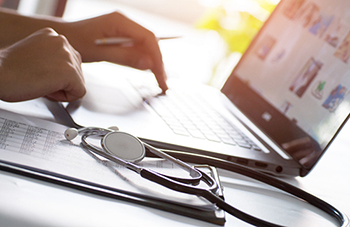 The following activity has been designed to support the UNTHSC clinical practice improvement initiative.
Activities
High Quality Customer Service
Published literature demonstrates associations between patient satisfaction, continuity of care and desired patient outcomes. Organizationally, UNT HSC has set goals regarding the improvement of the UNT-Heatlh clinical practice Net Promoter Scores. Net Promoter Scores are a measure of customer satisfaction.
References:
Tsernov K. The Importance of Patient...
Activity Details
CreditAmounts:

CPE: 0.50
TSBSWE: 0.50
UNTHSC: 0.50
Physicians: 0.50
TNA: 0.50

Type: Video Webcast
Expires: Jun 3, 2018
Cost: Free
Learn More
Population Health and Access to Care
Published literature demonstrates importance of understanding social determinants of health (SDH) and the need for healthcare providers to address underlying SDH for successful patient outcomes.
Hamad R, Modrek S, Cullen MR. The effects of job insecurity on health care utilization: findings from a...
Activity Details
CreditAmounts:

CPE: 1.00
TSBSWE: 1.00
UNTHSC: 1.00
Physicians: 1.00
TNA: 1.00

Type: Video Webcast
Expires: Jun 3, 2018
Cost: Free
Learn More